Wild Goose Festival, set to return to Dumfries & Galloway this October
Over 20 key partners across Dumfries & Galloway have joined forces to support this on-of-a-kind festival and shine a light on the unique and diverse natural habitats that this region has to offer.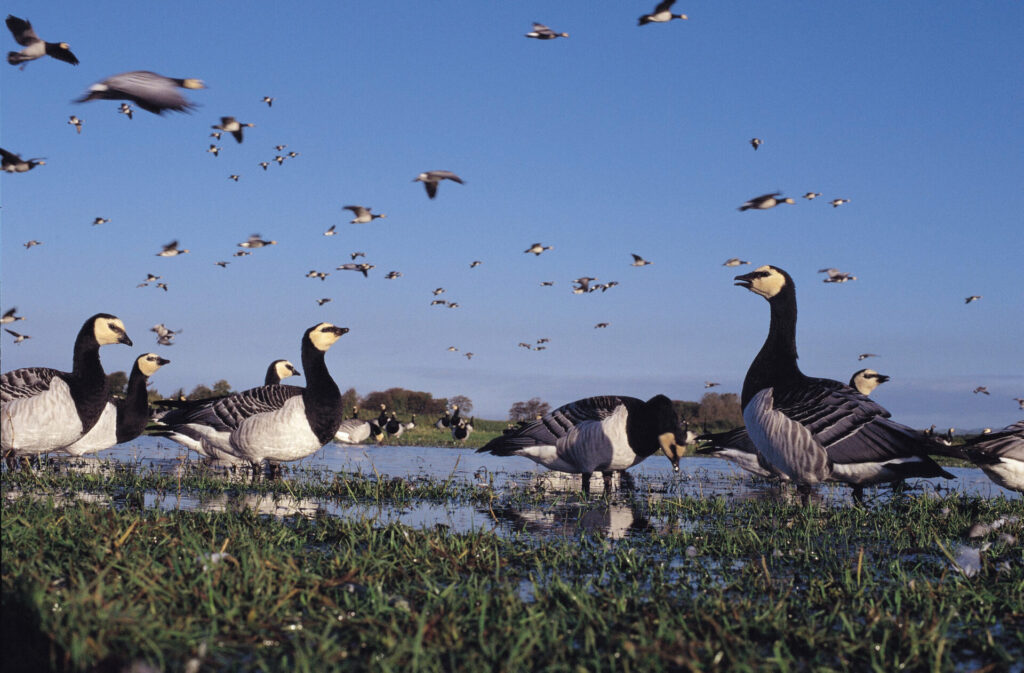 Now in its 4th year, Wild Goose Festival has attracted the attention of local and national organisations across Scotland, all of whom support the mission, to spotlight our deep connection with the natural world and celebrate the importance of Dumfries & Galloway as a haven for both native and migratory spices of animals, birds, and insects.
"We're thrilled to be working with this year's festival partners, and it's a real testament to the success of previous year's festival that so many organisations want to take part in Wild Goose this year, to not only celebrate the return of the geese, but to really showcase what a special and unique environment Dumfries & Galloway is. We're thrilled to be working with all the partners to support, co-design and deliver a programme of activities for all ages."

Graham Rooney, Lead Producer of Wild Goose Festival
This years' key festival partners include; The Stove Network, BTO (British Trust for Ornithology), Cycling Dumfries, Dumfries and Galloway Council Arts and Museums Service (East), ECO LG, Fair Scotland, Fife College, Galloway & Southern Ayrshire Biosphere, LiftD&G, Loch Ken Trust,  Moat Brae, MOOL (Massive Outpouring Of Love) National Trust for Scotland, NatureScot (SNH), Nith Life, PAMIS (Promoting a More Inclusive Society), Platform London,  RSPB, Solway Firth Partnership, Species on the Edge, University of Glasgow, Upland, Wigton Festival Company, WWT Caerlaverock
Originally, inspired by the migratory route of barnacle geese between Svalbard and the Solway, and the incredible journey they make to reach us, Wild Goose Festival has spread its wings to encompass wildlife and nature as a whole, as well as the six spices of migratory geese who visit our shore each year. Every autumn Dumfries & Galloway welcomes tens of thousands of wild geese, including barnacle, greylag geese, brent geese and Greenland white-fronted geese, after their long migration, some travelling over 5000km to reach us!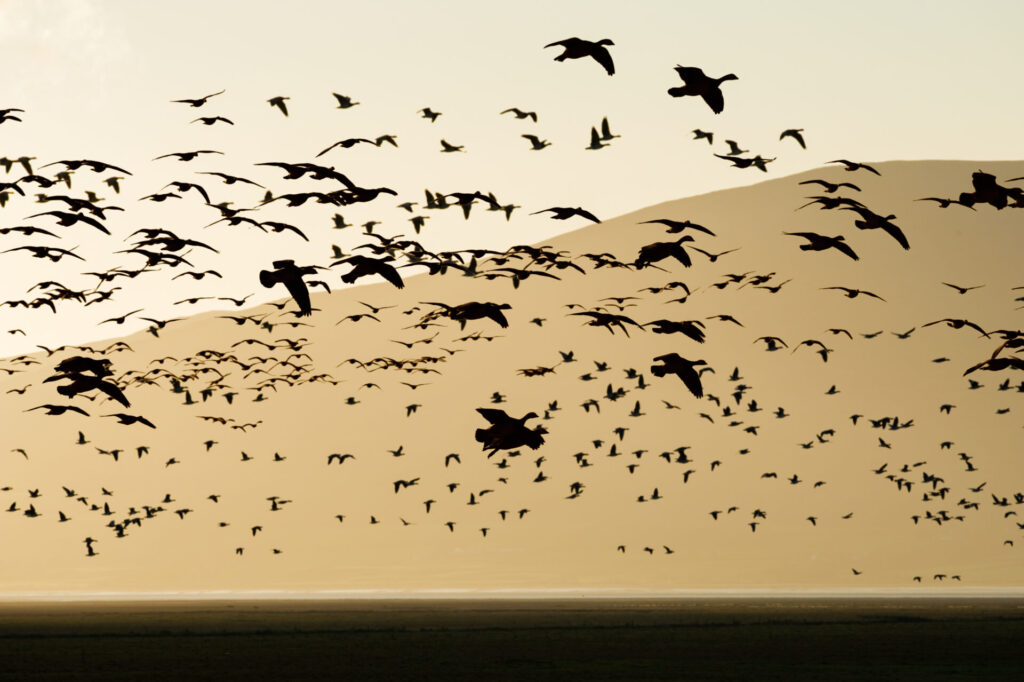 This year's festival will run from 19th – 29th October, and is set to weave art, culture, and nature together through a series of activities, all designed to highlight the rich and diverse natural recourse that are unique to Dumfries & Galloway.
From interactive storytelling, nature walks, conversations to performances and creative workshops for all the family, Wild Goose festival is designed to entertain and educate. The full programme of activity will be launched at the end of summer.