The Stove's Creative Spaces Team have been working with the pupils at Caerlaverock Primary School on a series of activities linked to this years Wild Goose Festival. As part of this, some of the senior pupils worked together to create a special magazine, each adopting a key role. Below, we here from Ayla, in her role as the magazine's news reporter…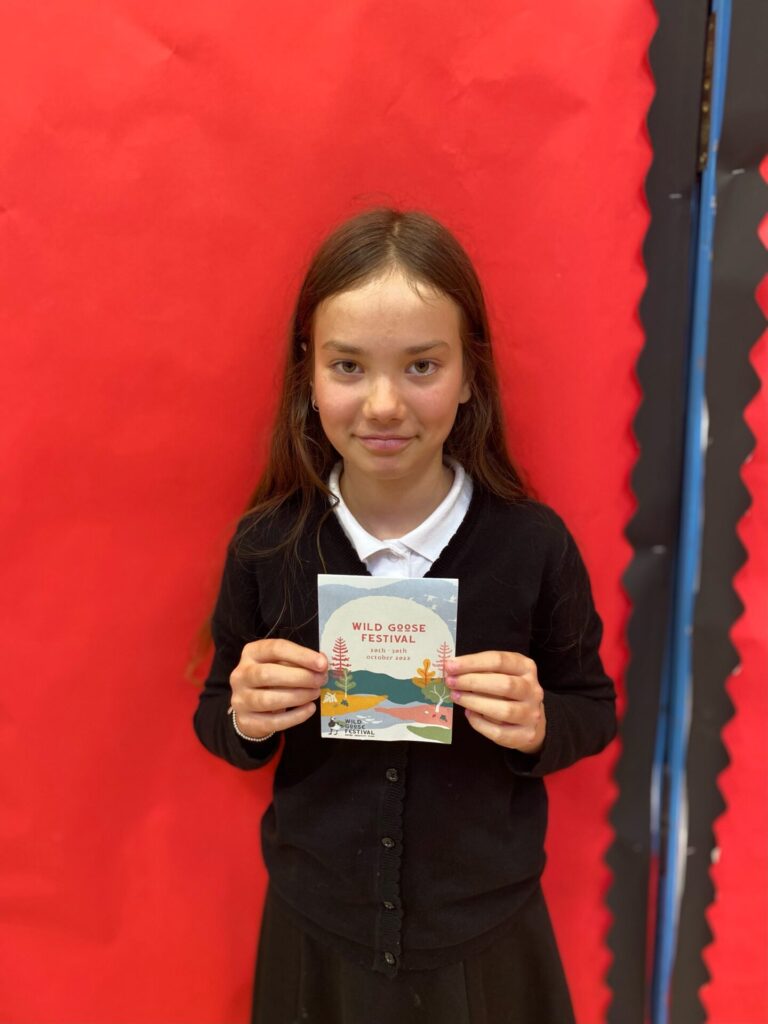 Hello, my name is Ayla and I go to Caerlaverock Primary school. I am P7. Mia and Alice from Creative Spaces came to teach us about the wild goose festival and to make a magazine, let me tell you about what we have been up to. My role in the magazine is news reporter. The other roles are games creator, map maker, illustrators, and researchers.
Week 1:
On week one we went out one the playground and met up with the P1/4 class. We lined up and Alice, Mia, Morgan, and Emma asked questions about what we like and about what pets we have. We also learned facts about barnacle geese and pink footed geese
Week 2:
On week two Fraser and Suzanne came in from Nature Scot so we could ask them are questions we had. Once we were finished asking our questions Suzanne and Fraser took out some moulds from different animal prints and got us to guess what animals they were from. When Suzanne and Fraser left, we started on the magazine. Me and Keira, the other news reporter, started filming with Mia and we interviewed all the groups.
Let's find out what the P1/4 class have been up to:
They have been reading a book about a goose with no feathers called Borka. They have also been busy making goose masks and acting like geese in a play.
When Mia was filming us, we kept messing up our lines or laughing. I really enjoyed filming with Keira. I am excited to see the final video and the bloopers. I also had fun writing this blog. I enjoyed it when Mia and Alice came in.